Campus & Facilities
Total Plot area is 17141 Sq M out of which near about 7000 Sq M buildup area.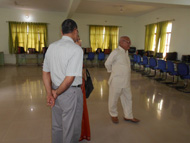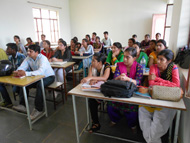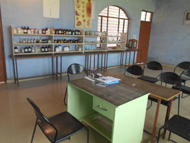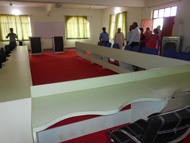 ---
Library
The institute has computerised library with bar coding system and Wi-Fi internet facility, well stocked with specialized books, national and international Journals, apart from daily news papers, and popular magazine etc. The students and faculty have an easy access to journals, magazines in addition to books. This helps the students to broaden their horizon of cognitive abilities. Reading room facility motivates students to learn. Well equipped library with following facilities:-
Test books and reference books.
Journals.
Periodicals, Magazines and Newspapers.
Computers.
Audio-video cassettes.
Internet.
Resource materials.
Photocopier.
Wi-Fi.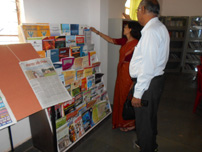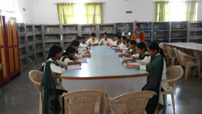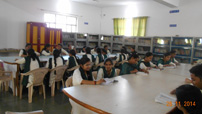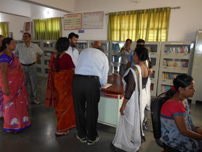 ---
Psychology Lab
The college has a Psychology Laboratory equipped with various psychological tests and equipment. The students and members of the faculty make use of these tests for conducting research.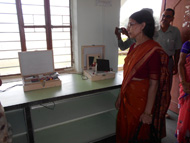 ---
Computer Lab
The institution has a well equipped computer lab with 25 P IV computers Coloured Monitors, Printers. The pupil teachers and faculty can access the internet at any time during working hours whenever required. The institution ensures the optimum use of the facility in the following ways:
The above resources are made accessible free of charge to students and faculty during working hours.
The computers are used to train the pupil teachers and develop power point presentations to be used by students in their teaching practice as well as by teachers for the research paper to be presented in conferences, workshops
The OHP are used by the pupil teachers for enhancing their teaching learning activities as well as by the staff in the programmes/activities organized in the institution.
The office section is provided with the Computer and Internet facility.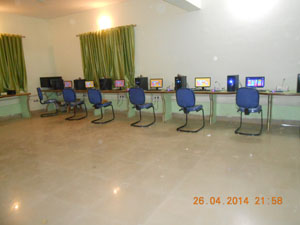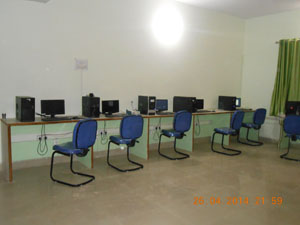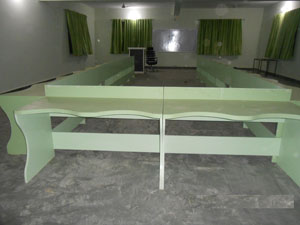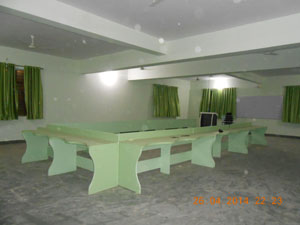 ---
Music & Sports Room
The institution has a well equipped Music Room with the following musical Equipments: Dholak, Harmonium, Tabla, Naal, Manjeera. All these facilities are optimally utilized by students of teaching of music as well as in the institutional functions.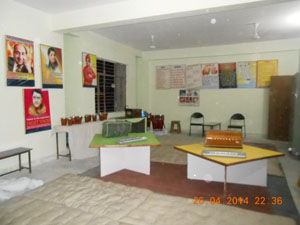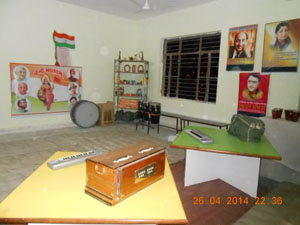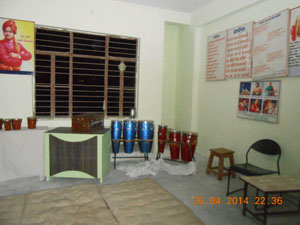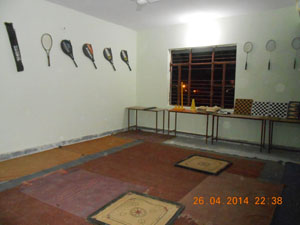 ---
SST LAB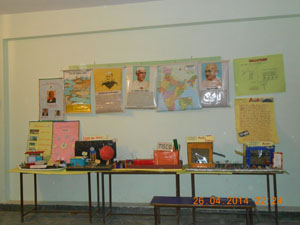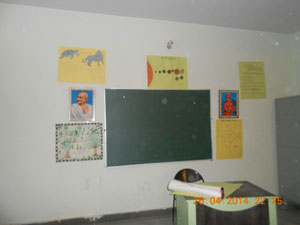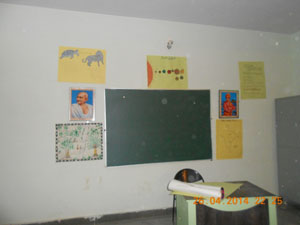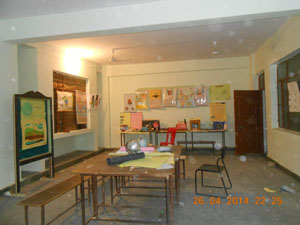 ---
Science Lab